Specializing in unique and one-of-a-kind dachshunds!

OWNERS:

Claudia and Jason Johnston


We are breeders of top quality Miniature AKC and CKC Dachshunds, specializing in rare coat colors including piebalds and unique dapples.  We follow a selective breeding program that emphasizes conformation, health, and temperment.  Our puppies are born and raised right in our home, where they receive plenty of love, care, and attention.  They are guaranteed healthy and spoiled rotten.  By the time they are ready to be placed with their
new owners, our Dachshund puppies

are very well-socialized and make a

wonderful addition to your family.  


As very responsible breeders, the health of our dogs and satisfaction of our clients is a very important concern for us. Our dogs are thoroughly screened for hereditary health problems prior to breeding, and are check by our veterinarian on a regular basis.  Puppies are vet-checked, vaccinated, and de-wormed before they are placed with their new owners, and are guaranteed to be free from any puppy illnesses.  We offer a comprehensive health guarantee with each puppy we place, as detailed in our sales contract.  As responsible breeders, we recommend that puppies be spayed or neutered at the appropriate age.  We even offer a $20.00 rebate to help with the costs of these
procedures.  This helps us to do our part against irresponsible breeding practices, and to help

reduce the number of unwanted dogs in shelters

and rescue.


When it comes to placing our dogs with their new owners, we are careful to ensure that potential buyers are able to offer a good home where the puppy will receive the care, attention, nutrition, exercise, and veterinary care that it needs in order to live a long, happy, and healthy life.  Potential owners should have a securely fenced backyard with lots of room for the puppy to play.  They should have researched the Dachshund breed to make sure it is the correct choice for their family, and have the time, facilities, and resources to provide for the puppy's emotional, nutritional, and exercise needs.  We are happy to provide any advice and support that may be needed in adjusting to life with your new family member, and we love to keep in touch with our new "extended" families. 
We sincerely hope that all of our

puppy placements are permanent,

but we are always willing to take a

puppy or dog back in the unfortunate                                   event that the new owners are unable to keep it.


For more information contact:

(281) 576-2145

Located in Mont Belvieu, Texas

(approximately 30 miles east of Houston)


A Little Information On The Dachshund Breed

Dachshunds come in three coat types; smooth, long, and wirehair, and also in two sizes; miniature and standard.  A miniature in Dachshunds, according to AKC, is a dog weighing eleven pounds or under at one year of age.  We have had a couple of our Dachshunds go over the weight limit and become "tweenies" (Dachshunds between Mini and Standard, a slang term).  The variety of color and pattern choices make the breed even more interesting and attractive.  Patterns include dapple, double dapple, brindle, and piebald. We raise all of these patterns along with the solids. 

This breed does not drool, slobber, or smell.  The longhair Dachshund only sheds periodically when growing a new coat.  The others are relatively "shed-free", making this breed a wonderful choice for allergy sufferers.  These dogs are very adaptable creatures fitting well into city, country, house, apartments, indoors, or outside.  They are excellent pets for children and the elderly, and can be excellent guard dogs.  With the proper care a Dachshund can live to be 14-16.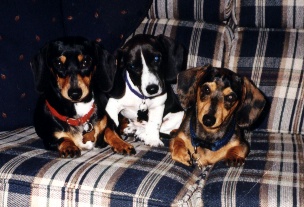 Distinctive DACHSHUNDS dedicates this web site

in loving memory of our sweet girls,

Addi, Junebug, Emmi Lou, and Mitzi, 

and our special little man, Timmi.

We love you and will miss you always.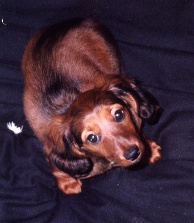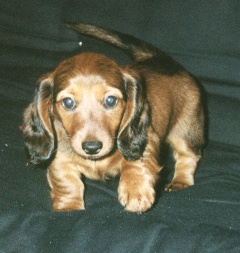 CJ Dreams Do Come True ML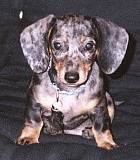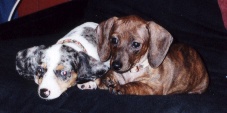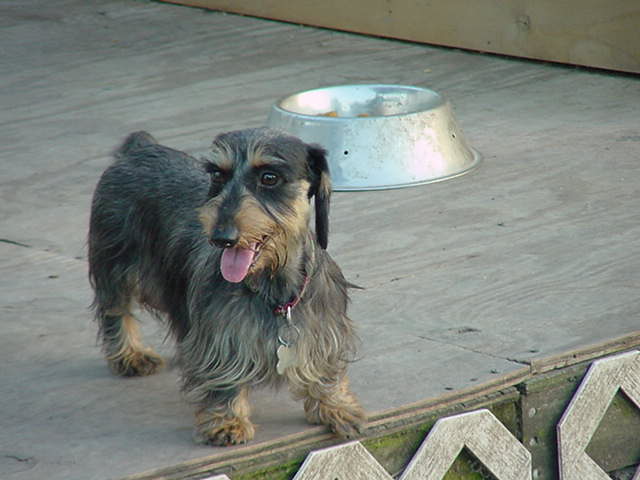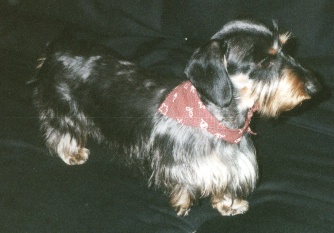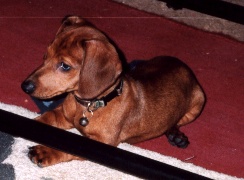 CJ Right Where I Need To Be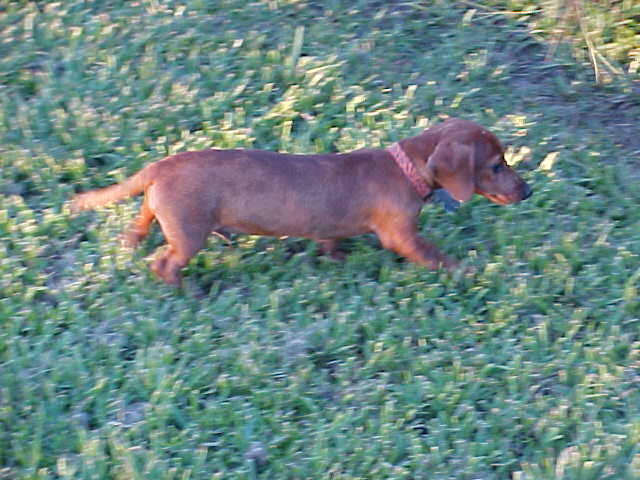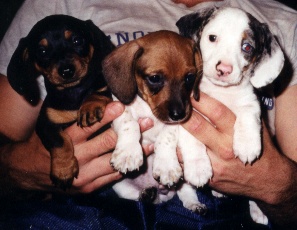 Puppies for sale,

upcoming litters,

& adoptions





See our previous puppies in their

new homes

(under construction)


1653

viewers

from

August 4, 2001

to

April 25, 2002

PLUS

since

April 27, 2002

(I accidently reset my counter when updating my site)

AKC inspected

& passed with winning colors

4/21/05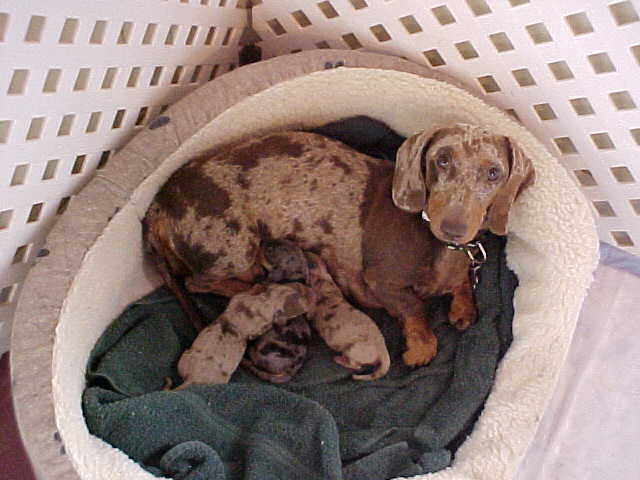 CJ Pretty Little Cajun Queen